The New Big Cartridges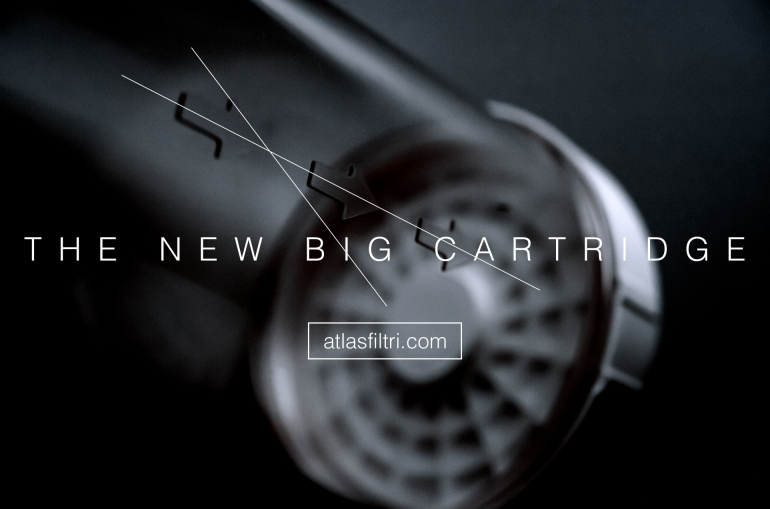 07/04/2021
The new BIG Cartridges - Increased Possibilities
The new BIG Cartridges!
Water treatment and filtration discover new allies: the new range of BIG cartridges from Atlas Filtri.
The new Big cartridges have been created by Atlas Filtri in Italy from highly selected materials. The body of the new Big, made of perfectly transparent PET, allows easy and accurate control of the filter materials. As a durable, resistant and elastic material, PET offers maximum safety in contact with drinking water.
Atlas Filtri's new Big range includes empty cartridges and cartridges already filled with one or two different filter media. The cartridges are available in 10" and 20" heights and their special design makes them modular: the 20" cartridge can be assembled by simply screwing two 10" bodies onto an intermediate threaded joint. The body of the 20" containers is thus easily filled with either one or two different filter media: the two fillings will be separated by additional grids and felts to be placed in the joint.
The special care that has been taken in the design of the product ensures that all components of the cartridge - transparent body, plates and any intermediate joint - are perfectly aligned. This unique structure includes elements in the threaded parts that prevent the components from being over- or under-tightened, thus making filling operations easy and safe. The alignment not only facilitates the use of the cartridge, but it also makes it aesthetically harmonious and consistent. Made in Italy is evident in every detail of the new range of Big cartridges: from superior quality materials to aesthetics and perfect functionality.
Key features of the new Big cartridges:
PET body: transparency, durability, elasticity, safety in contact with drinking water
10" and 20" versions available
Modularity: the 20" version can be assembled from two 10" cartridges joined by an intermediate threaded joint.
possibility in the 20" version to use two different filter media and divided by grids and felts
perfectly aligned components
Discover all the new BIG cartridges now: