The new BIG F PRO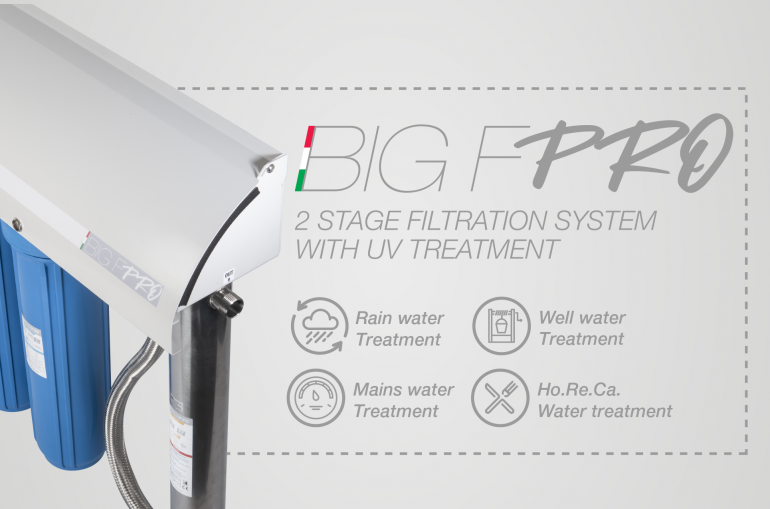 The new Big F Pro
17/03/2021
The new BIG F PRO
Here we go with a brand new product: we are proud to introduce Big F Pro.
Easy to install, Big F Pro is the perfect solution to have sediment filtration and reduction of bacteria, all at once.
Entirely Made in Italy, Big F Pro is a compete systems that disinfects water and inactivates microorganisms.
Big F Pro can be used for various applications, including rain water treatment, well water treatment, mains water treatment, Ho.Re.Ca water treatment.
Discover all of its features: BIG F PRO.
Watch the video now!