The new FDM-1ME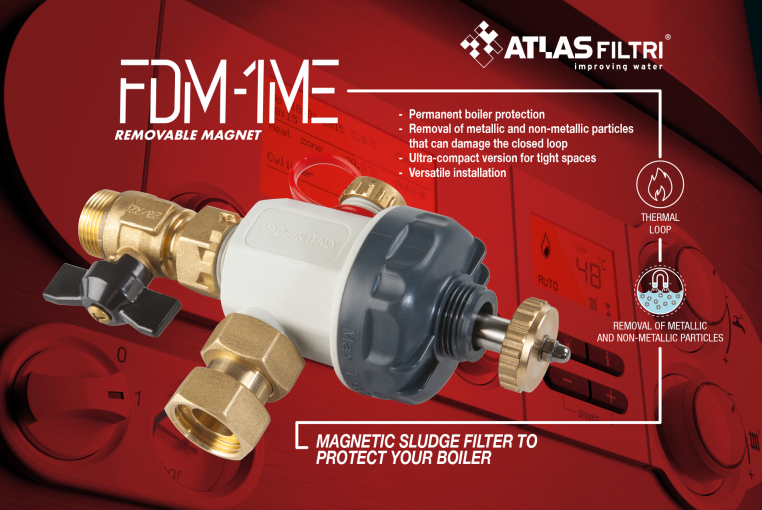 The new FDM-1ME
24/02/2021
The new FDM-1ME
The range of magnetic sludge removers is growing!
Atlas Filtri introduces the new FDM-1ME, compact and easy to clean.
Its reduced size allows it to be installed anywhere, protecting the thermal system against magnetic and non-magnetic particles. The inside magnet can easily be removed, facilitating maintenance and cleaning operations.
Discover all of its features: FDM-1ME.
Watch the video now: https://youtu.be/iC2yYej81M0