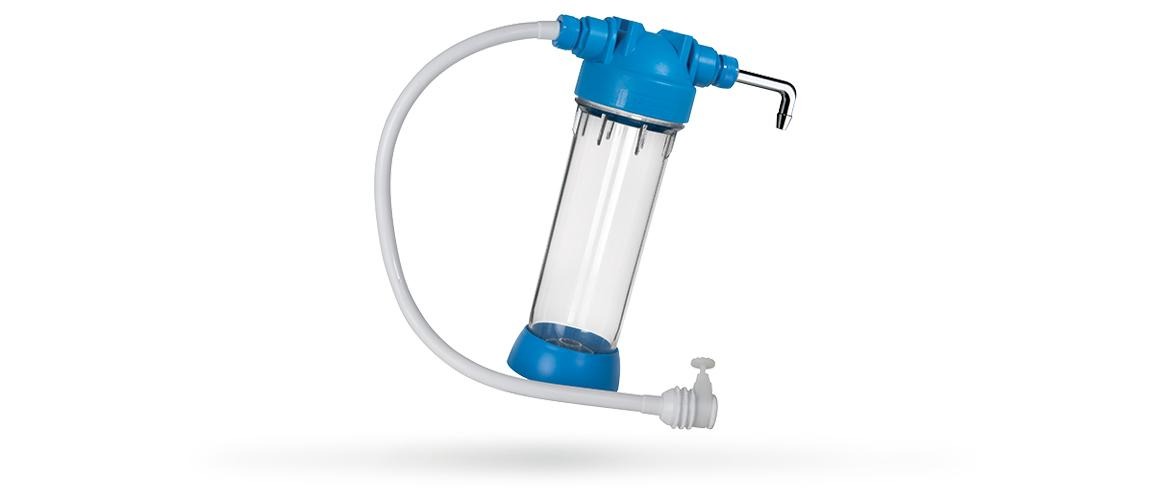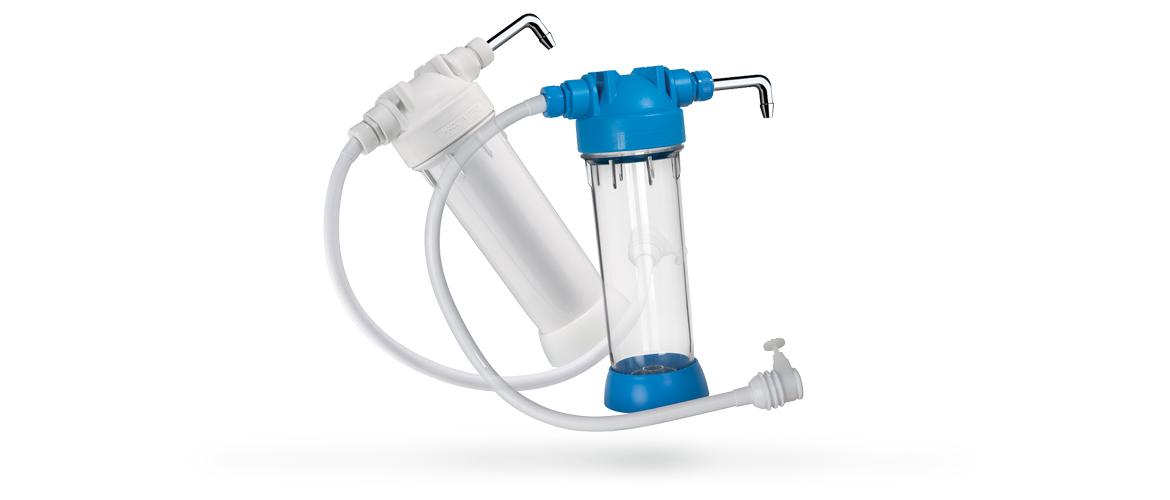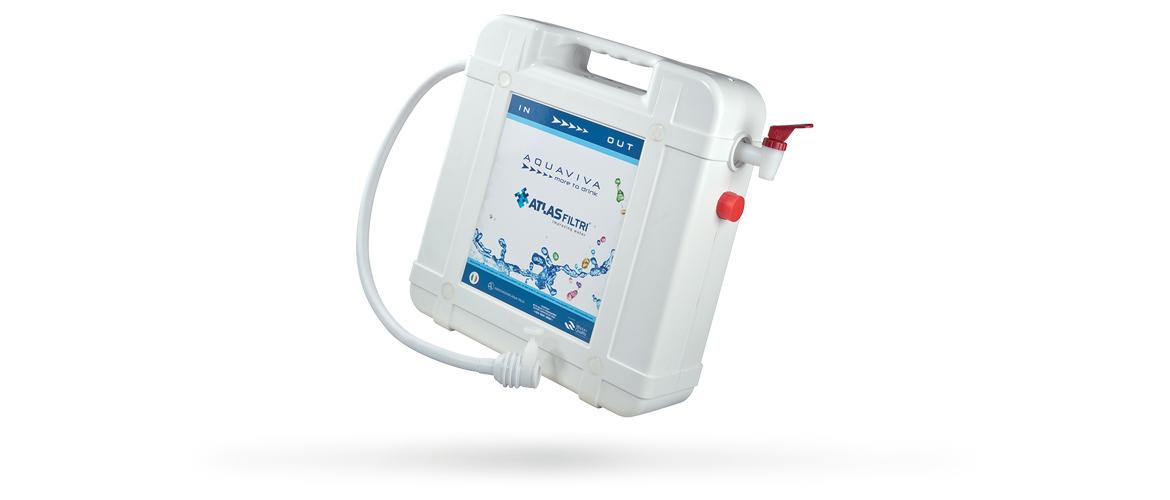 DEPURAL DP
The DEPURAL DP portable over-the-sink water filters meet the needs of those wanting to easily install a tap filter without requiring the help of a professional.
They can be divided into the following variations MONO, DUO and TRIO for cartridges SX (DOE) and BX (SOE – o-ring 222), with 5", 7", 10" height, with white or transparent bowls.
Suitable for different types of sinks, the DEPURAL DP resolves problems such as the presence of odours, unpleasant flavours and bacterial charge, offering better quality water. These solutions rest on a stable base in order to guarantee full adherence, they are supplied with installation kit and universal adaptors used to connect to taps.
To customise the product based on different requirements, the portable above sink water filter DEPURAL DP is supplied in the variation DEPURAL DP CASE: the exclusive plastic portable filter made of DP TRIO contained in a specific carrying case with its accessories. Maximum convenience and practicality, signed Atlas Filtri. Patent protected systems.
MAIN PRODUCTS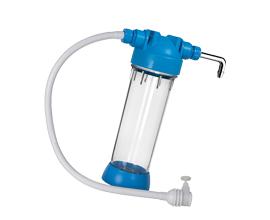 DEPURAL DP MONO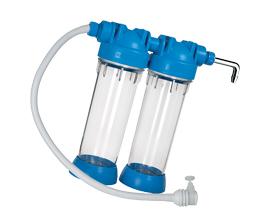 DEPURAL DP DUO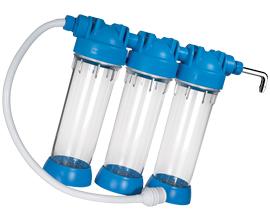 DEPURAL DP TRIO
Point-of-use counter-top water filter housing
Models DP MONO, DP DUO and DP TRIO
Cartridge SX (DOE) and BX (SOE- o-ring 222)
Head: reinforced polypropylene
Bowl: PET
White bowl BW, transparent TS
Cartridge heights: 5", 7", 10"
Variant DEPURAL DP CASE with DP TRIO
Maximum operating temperature: 45°C (113° F)
Maximum operating pressure: 3 bar (43 psi)
Atoxic materials, suitable for potable water
A wide range of models and sizes
Ease of installation
Patented housings
Green savings
Practical, thanks to the portable model
Wide range of accessories



Accessories on demand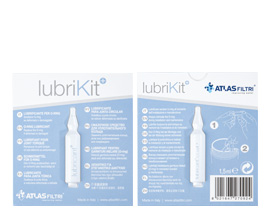 -LUBRIKIT- lubricant for housing o-ring
Discover our compatible cartridges and ensure efficient filtration and treatment!
sediments filter cartridges
Filtration in depth

Mechanism through which sediments are trapped both inside the matrix and on the surface of the filter device.
water treatment cartridges
Granular Activated Carbon

Reduction of chlorine, taste, odour, volatile organic compounds, pesticides, insecticides, chlorinated organic compounds

Activated carbon block

Reduction of chlorine, taste, odour, volatile organic compounds pesticides, insecticides, chlorinated organic compounds , heavy metals, bacteria and virus