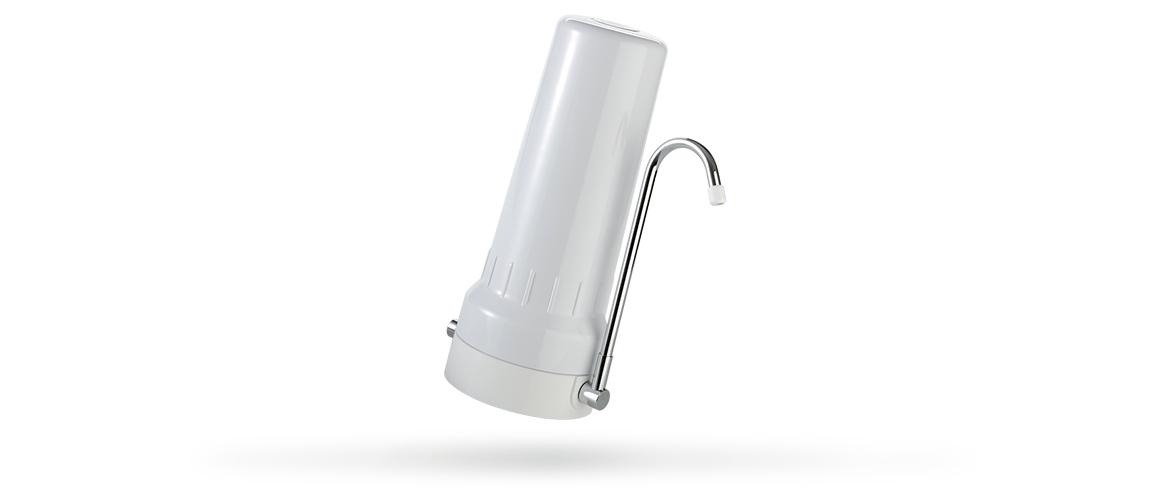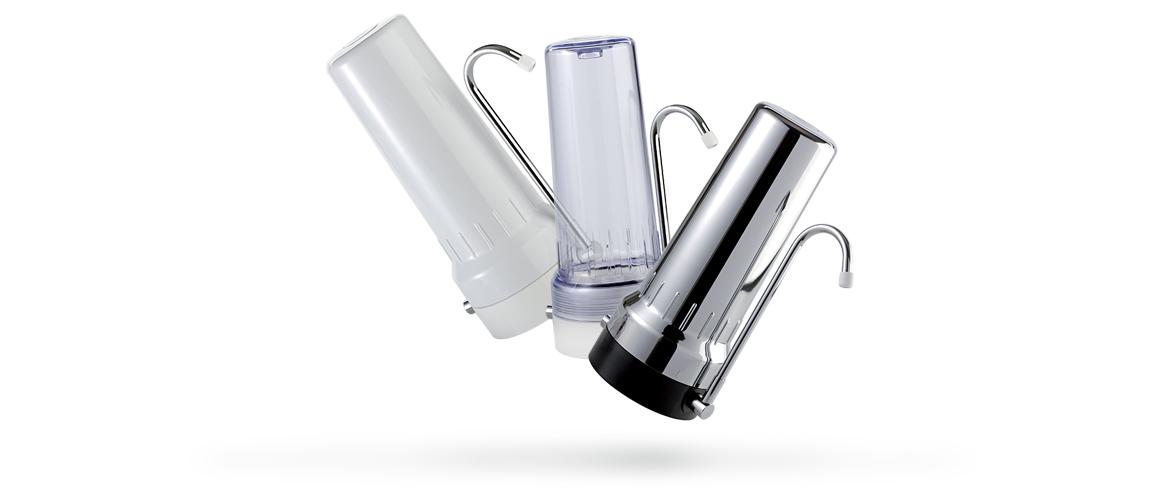 DEPURAL TOP
The above-sink portable water filters DEPURAL TOP are designed for direct contact with water tap such as that in the kitchen.
They are available in the single, DUO and TRIO models to combine different stages of treatment, in white, transparent or chromed colour in order to adapt to different styles and spaces. The tap filters DEPURAL TOP use SX (DOE) and BX (SOE – o-ring 222) cartridges of 10" height destined, based on need, for removing impurities, bad odours and flavours and chemical pollutants.
They are equipped with diverter valve with bypass and guarantee the use of both filtered and non-filtered water, promoting a sustainable policy and concrete savings.
The DEPURAL TOP home water filters are equipped with rubber feet to offer full stability, a set of adaptors to simplify connection to taps and a large range of accessories such as spout, spanners and connections. All materials used are suitable for potable water.
MAIN PRODUCTS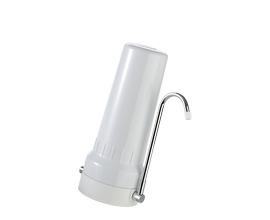 DEPURAL TOP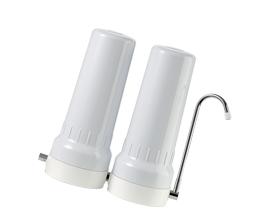 DEPURAL TOP DUO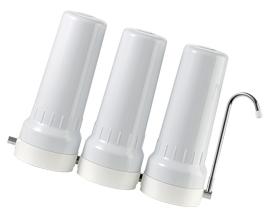 DEPURAL TOP TRIO
Point-of-use counter-top water filter housing
Models single, DUO and TRIO
Cartridge SX (DOE) and BX (SOE – o-ring 222)
Head: polypropylene
Bowl: SAN or PP or ABS
White bowl BW, transparent TS or chromed CH
Cartridge height: 10"
Variants DVB with metal diverter valve
Variants ECO with plastic diverter valve
Maximum operating temperature: 45°C (113° F)
Maximum operating pressure: 3 bar (43 psi)
Atoxic materials, suitable for potable water
When combined with specific cartridges, it is possible to remove impurities, bad odours and chemical pollutants
Quick and easy installation
Design suitable for different sinks and taps
Tap connection with diverter valve for filtered and not filtered water use
Wide range of accessories


Accessories on demand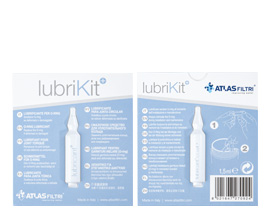 -LUBRIKIT- lubricant for housing o-ring
Discover our compatible cartridges and ensure efficient filtration and treatment!
sediments filter cartridges
Filtration in depth

Mechanism through which sediments are trapped both inside the matrix and on the surface of the filter device.
water treatment cartridges
Granular Activated Carbon

Reduction of chlorine, taste, odour, volatile organic compounds, pesticides, insecticides, chlorinated organic compounds

Activated carbon block

Reduction of chlorine, taste, odour, volatile organic compounds pesticides, insecticides, chlorinated organic compounds , heavy metals, bacteria and virus