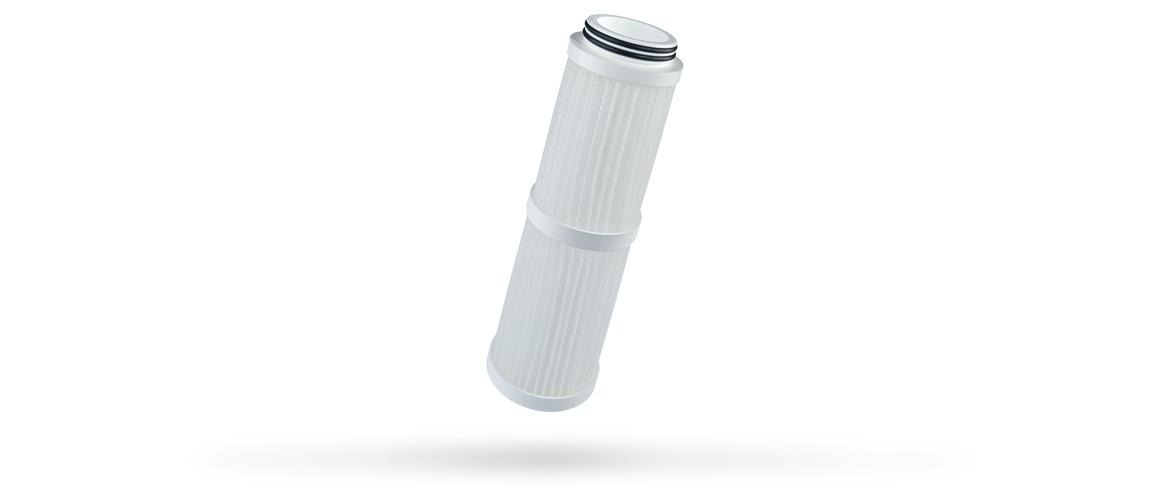 RS CX
The RS CX (SOE-o-ring 226) washable filter cartridges with pleated filter net in polypropylene are characterised by a great amount of filter surface and excellent seal.
They have an optimal retention capacity and extended maintenance intervals. The initial conditions of the filter medium can be re-established by simply washing with running water. The RS CX cartridges are suitable for high capacity applications and guarantee low charge losses thanks to the broad filter surface.
Height of 10" and 20". Nominal capacity 4000 l/h, nominal filtration of 50 micron.
MAIN PRODUCTS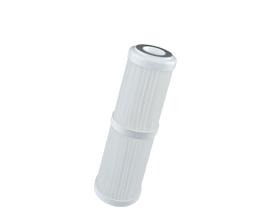 RS SX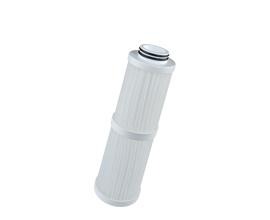 RS BX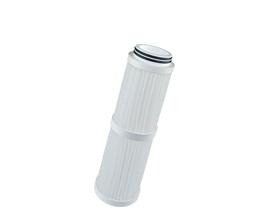 RS CX
Pleated polypropylene washable filter cartridges for coarser sediment filtration
CX cartridges: quick coupling with double 57 mm o-ring
Can be installed on PLUS 3P CX, K DP housings
Filter medium: polypropylene net
Inner core and end caps: polypropylene
Maximum operating temperature: 45°C (113°F)
Average duration: approximately 24 months
Maintenance: wash every 3 months
Use with potable water. Do not use with microbiologically impure water or of unknown quality
Atoxic materials, suitable for potable water
Different models and configurations
High capacity and low pressure drop
Perfect seal with 57 mm double o-ring