SA MIGNON SX
The SA MIGNON SX (DOE) washable filter cartridges are distinguished by their pleated stainless steel net with a special height of 5"M.
The reduced size makes it easy to install inside MIGNON housing by Atlas Filtri.
These models are available in 2 versions:
- SA-A made in AISI 316 stainless steel
- SA-C made in AISI 304 stainless steel
Nominal filtration of 50 micron, high capacity (up to 1000 l/h) and low pressure drop.
MAIN PRODUCTS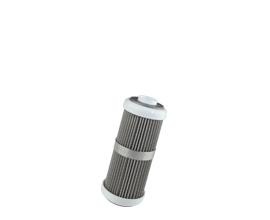 SA MIGNON SX
Pleated stainless steel filter cartridges for filtration of fine sediments
SX cartridges: double open end (DOE) with flat antimicrobial gaskets
Can be installed on MIGNON housings, 5" M height
Model: SA-A made in AISI 316 stainless steel
Model: SA-C made in AISI 304 stainless steel
Filter medium: stainless steel net AISI 316 / AISI 304
Inner core and end caps: polypropylene
Maximum operating temperature: 80°C (113°F)
Average duration: 3 to 5 years
Maintenance: wash every 3 months
Use with potable water. Do not use with microbiologically impure water or of unknown quality
Atoxic materials, suitable for potable water
Reduced size, minimum overall space
Better filter surface thanks to the pleating
Durable even at high temperaturesc
High capacity and low pressure drop