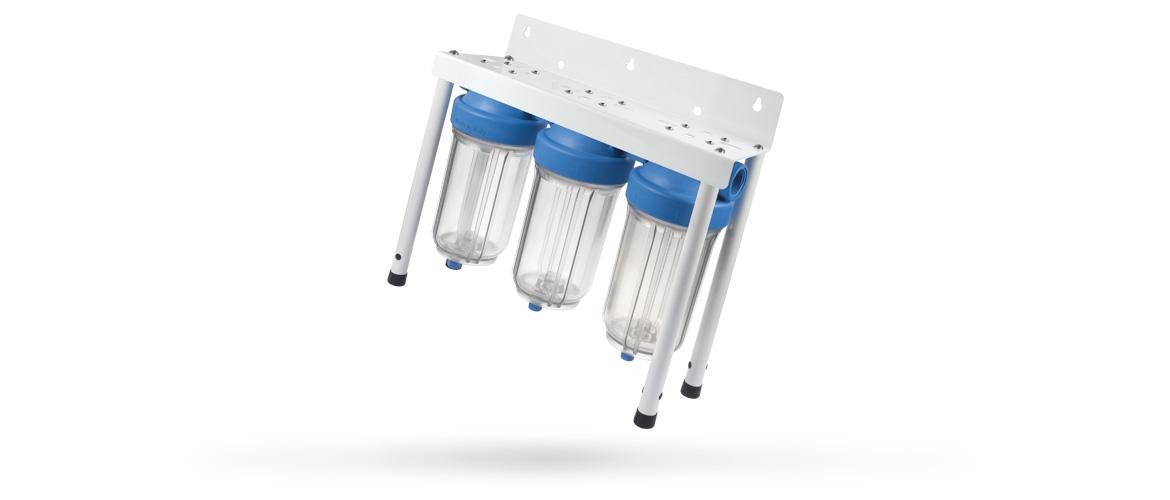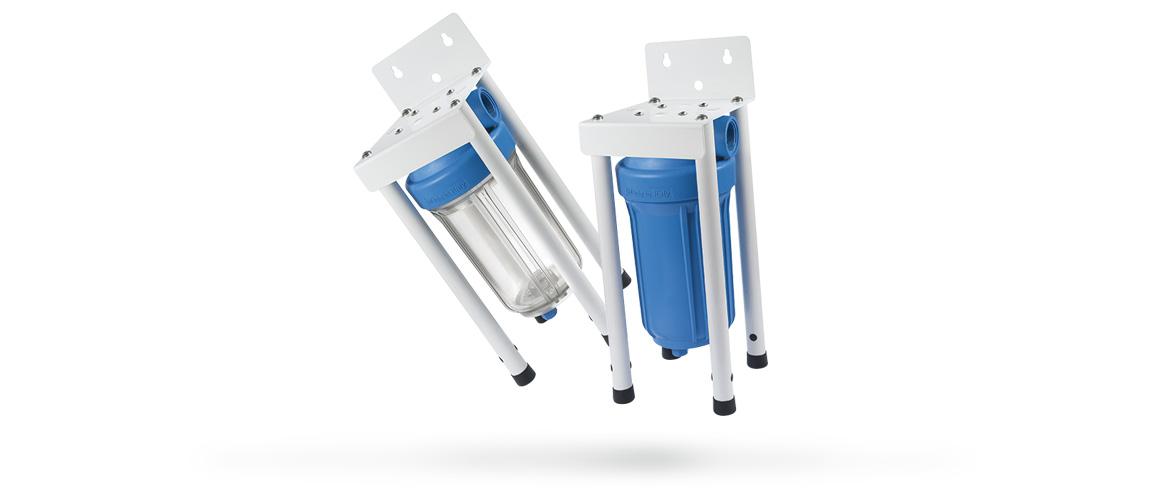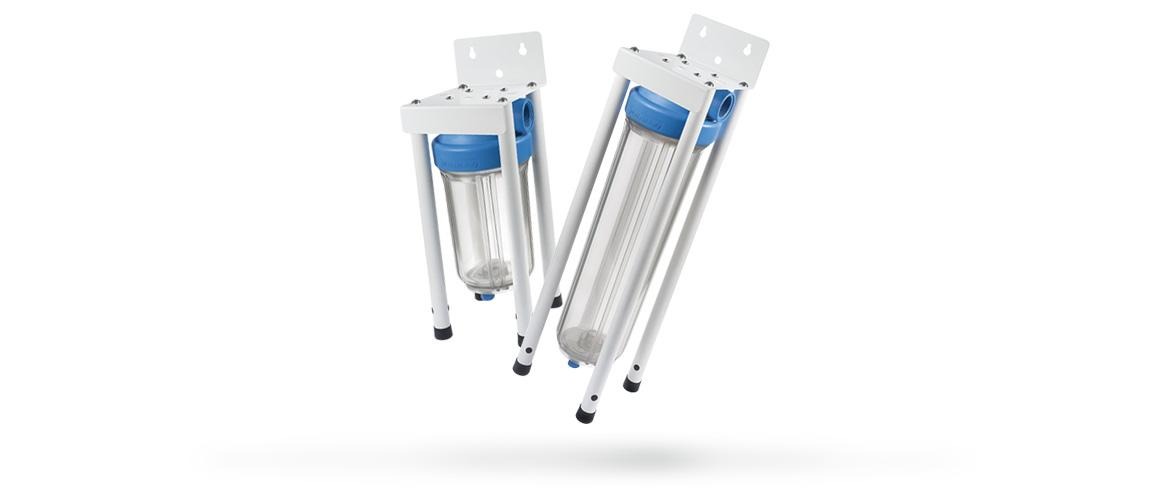 DP BIG F
Water filters DP BIG F, available in the variants MONO, DUO and TRIO (with one or more filtration layers) are equipped with metal frame:
the galvanised and painted steel frame prepared for fastening to both the ground and the wall. Housings for cartridge filters DP BIG F, patented internationally, can house cartridges with a diameter of 4.50" and height of 10" or 20", and are prepared for use with manometers and accessories for draining. Thanks to the use of a galvanised steel frame and highly resistant painting, the supporting structure of the filters is protected from external corrosion phenomenon.
Main products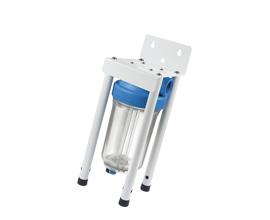 DP BIG F MONO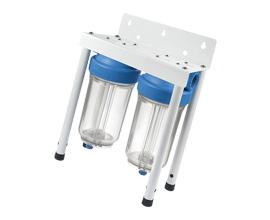 DP BIG F DUO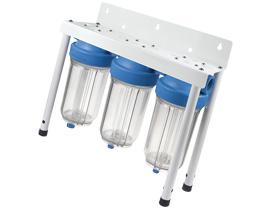 DP BIG F TRIO
Water filters designed for large capacities
Models DP BIG F with 2 pieces
Version MONO, DUO and TRIO
Suitable for 4.5" cartridges SX (DOE)
IN/OUT female 1" and 1"1/2 connections
Plastic thread, BSP or NPT
Transparent (TS) or opaque (AB) bowls
Cartridge heights that can be installed: 10" or 20"
Frame: painted galvanised steel
Materials: reinforced polypropylene, PET
Prepared for drain and manometers
Materials: Reinforced polypropylene, PET
Maximum operating temperature: 45°C (113° F)
Maximum operating pressure: 8.3 bar (120 psi)
Atoxic materials, suitable for potable water
Suitable for different types of filtration, even multi-stage
Can be fastened to the ground or wall using the versatile assembly kits
Corrosion resistant from external agents
Reduce space problems through space saving packaging
Customisable with manometers and drain.
Wide range of accessories



Accessories on demand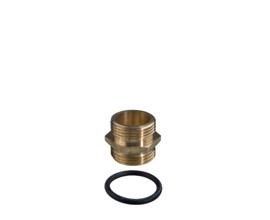 1" brass nipples with o-ring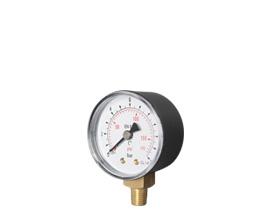 -M- manometer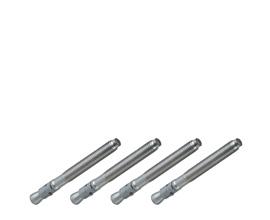 -VT- ground fixing kit
Discover our compatible cartridges and ensure efficient filtration and treatment!
sediments filter cartridges
Filtration in depth

Mechanism through which sediments are trapped both inside the matrix and on the surface of the filter device.

Surface filtration

Mechanism that keeps sediments on the external surface of a net. They can be easily removed.
water treatment cartridges
Activated Carbon Block

Reduction of chlorine, taste, odour, volatile organic compounds pesticides, insecticides, chlorinated organic compounds , heavy metals, bacteria and virus